Hari Raya Aidilfitri or The Festival of the Breaking of the Fast is considered as one of the most, if not the most important celebration for Muslims all across the world.
Every year during this festive season, it is a tradition of ours to arrange a MY Evolution Open House where we would organize a potluck in which each team member brings something to the party.
Our family has expanded within this past year which is a bonus as we now comprise of a team with multicultural background which only means one thing… more food variations!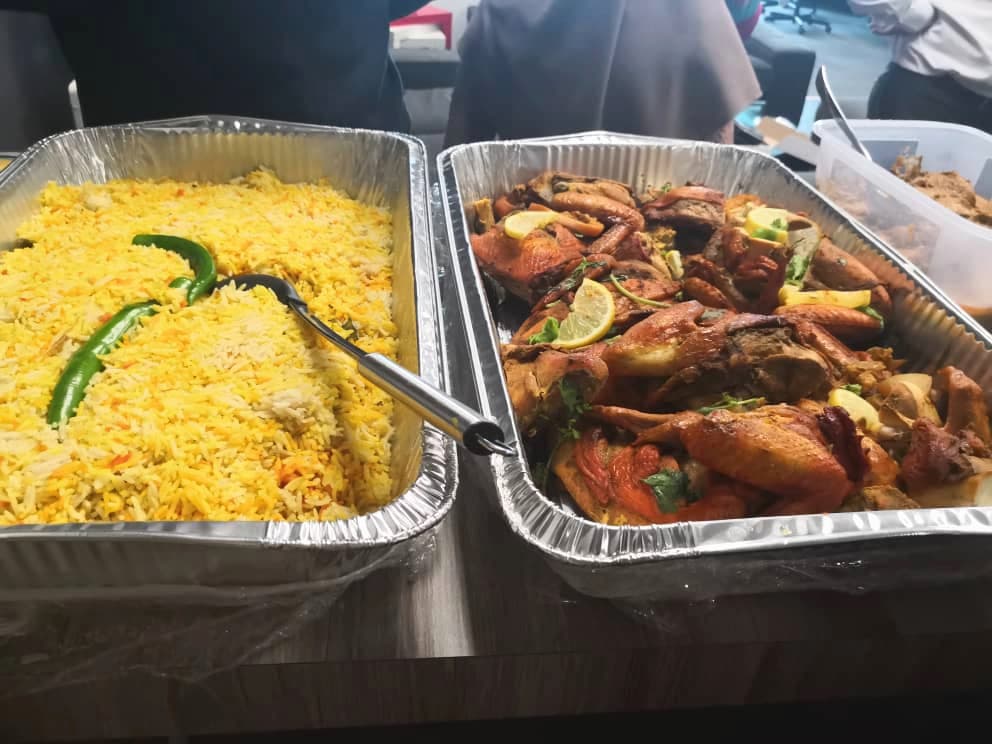 Our dishes vary from Malaysian to Arabic cuisine. Main course is the exquisite Nasi Arab alongside roasted chicken cooked to perfection with homemade Rendang Ayam and it is definitely not a Hari Raya open house if there isn't Lemang of course!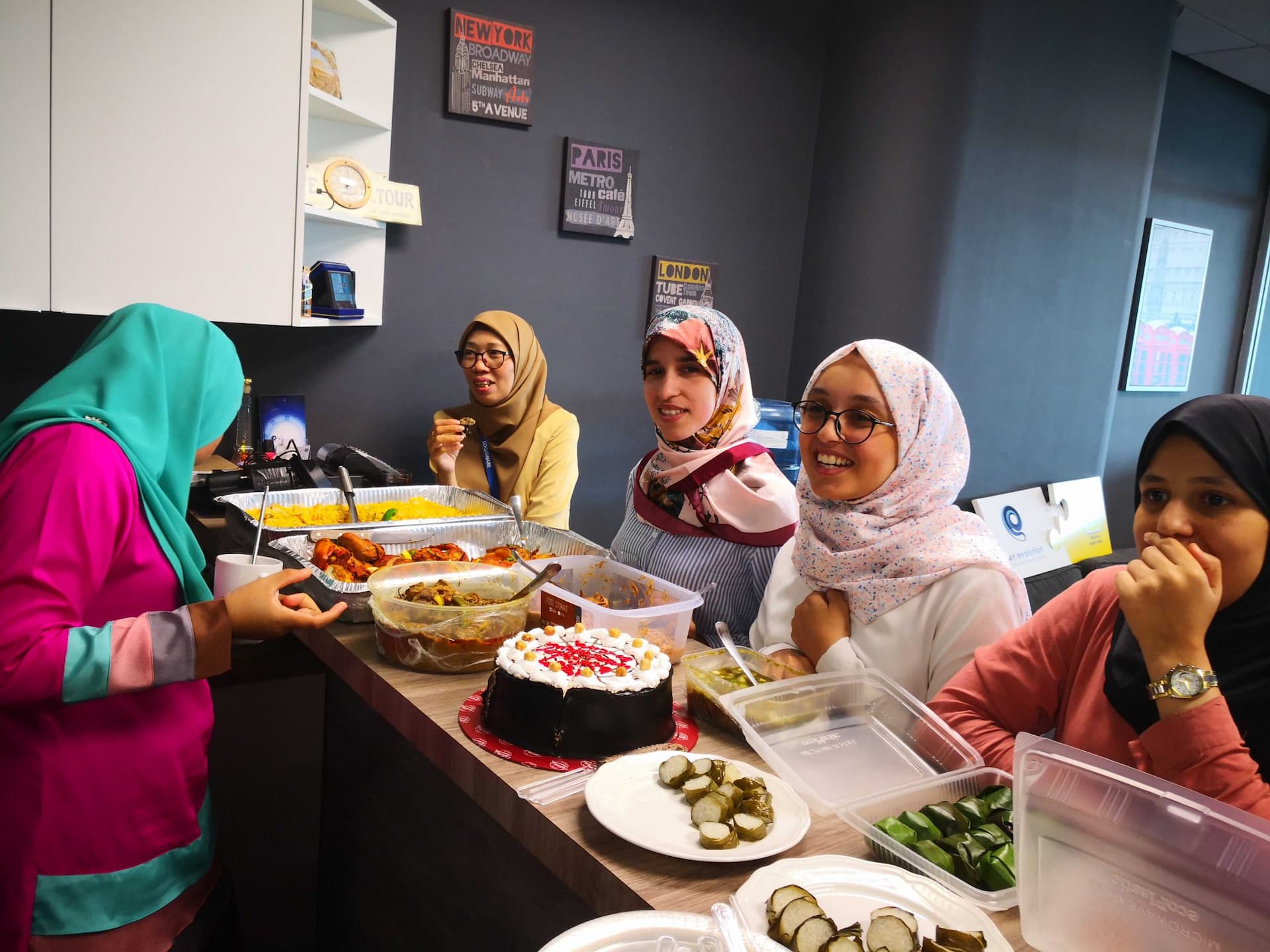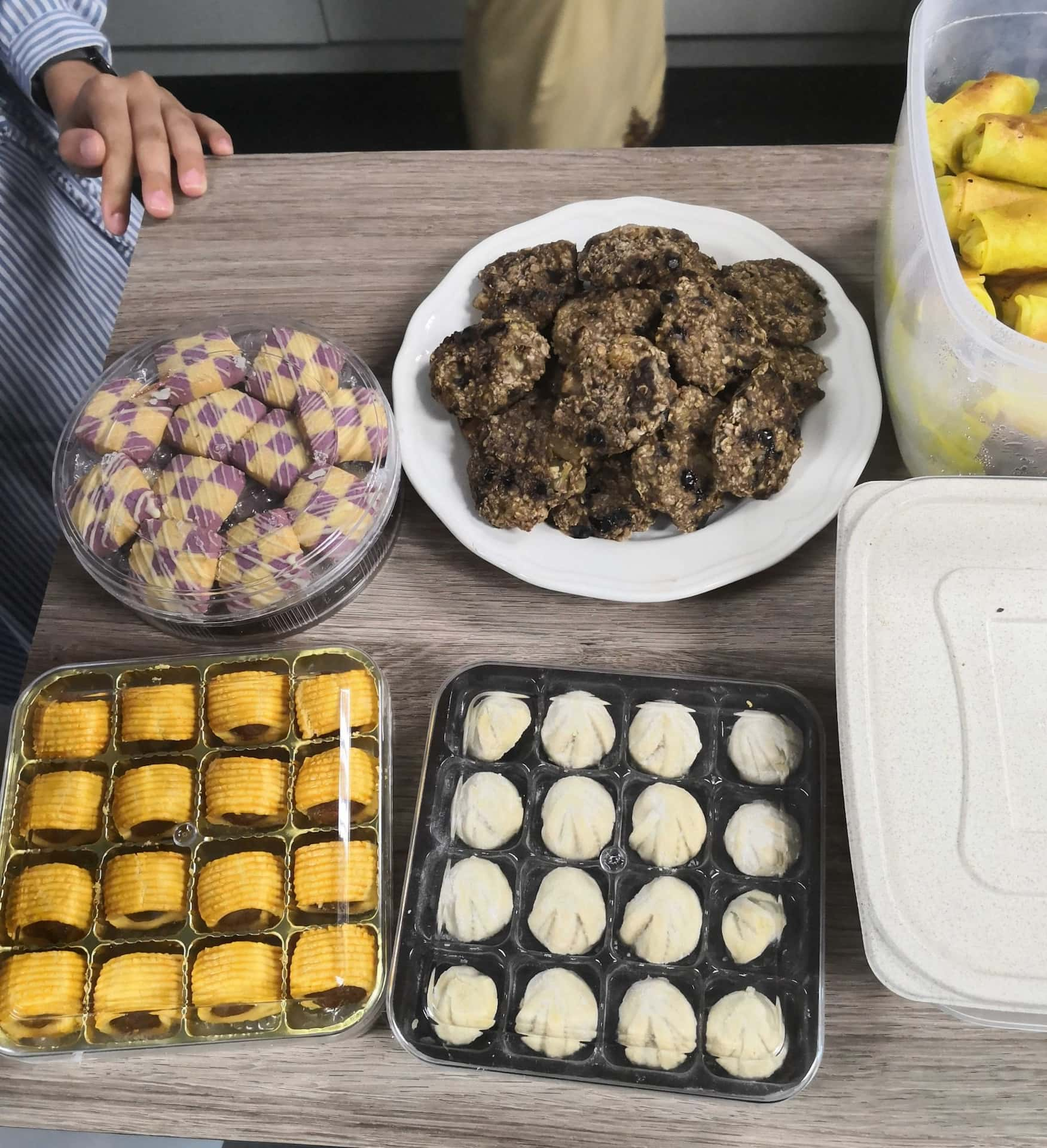 Delectable Moroccan homemade sweets called Chebakia and traditional bite-sized sweet and savoury desserts such as Kuih Koci and Kuih Cara as well as multiple Raya cookies were also served at the get-together function.
Another tradition of ours is to celebrate the birthdays of our team members. We consider it a way for us to show our gratitude, appreciation, and how much we honour them being on board with MY Evolution Sdn Bhd. Hence, on this delightful day, we took the opportunity to also celebrate the birthdays of 3 of our team members; Ummi Natasiah, Bouchra  El Khyati, and Hajar Hammy.
In a nutshell, it was a very memorable day for all of us. It was the perfect way to celebrate the festive season as well as to cherish our team members. We look forward to MY Evolution's 2020 Hari Raya Open House. Let's just say, the word "epic" is going to be an understatement 😉
Selamat Hari Raya Aidilfitri from all of us at MY Evolution Sdn Bhd!