Kuala Lumpur Aug 2015
MY Evolution was showing some Malaysia deployments at KL Converge this year on Smart Lighting, Smart Water, and ANPR solutions. We would like to thank MCMC (Malaysian Communications And Multimedia Commission) for their support !
We presented End to End projects that we were keen to show to Malaysia's public, enterprises and government agencies, and we enjoyed receiving such positive feedbacks.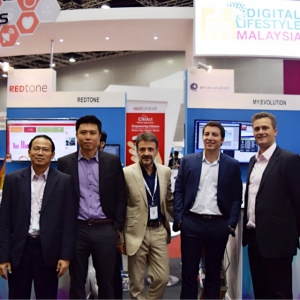 We were honored that Datuk Seri Dr Salleh Said Keruak, Minister of Communication and Multimedia managed to find some time to visit our booth!