The company Raya Open House is coming back soon !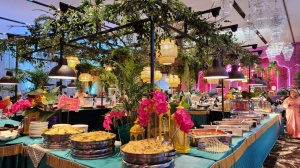 This year is different from last two years, as employees want to celebrate the holiday season and enjoy a festive meal together.
The venue and all others details will be keep in secret for now to make sure we will keep the good surprise for all of our customers !
As per today, the time is for your family and friends.
Enjoy this time ! Selamat HARI RAYA