"Great things in business are never done by one person, they are done by a team of people"
How to build a team of people who not only work together, but trust each other.
But how to build trust?
One of the way to build trust is to meet and deal with your team members outside the working space, in a different context. This way, you will learn more about their other abilities, their background, their other shades of strength you would never perceive inside the office space.
Being outside the office and doing other tasks allow someone to express their feelings, their fears, their other talents that would make them feel more confident in front other team members and their manager.
It is often considered a good Team building activity one that gathers these three elements:
Being done in open air
That requires team collaboration
One that is equally engaging
At MY Evolution, we take team building very seriously. This is why we make efforts not to be serious as often as we can by going out with the team to some different places.
This time we went for a 2-days-1-night trip to Pahang, Malaysia. We had three distinct major activities:
River rafting in Jeram Besu in a wild "kampung" (village in Malay language)
A visit to "Orang Asli" (Malaysia Native People)
Visit of Elephant Sanctuary at Kuala Gandah
River rafting in Jeram Besu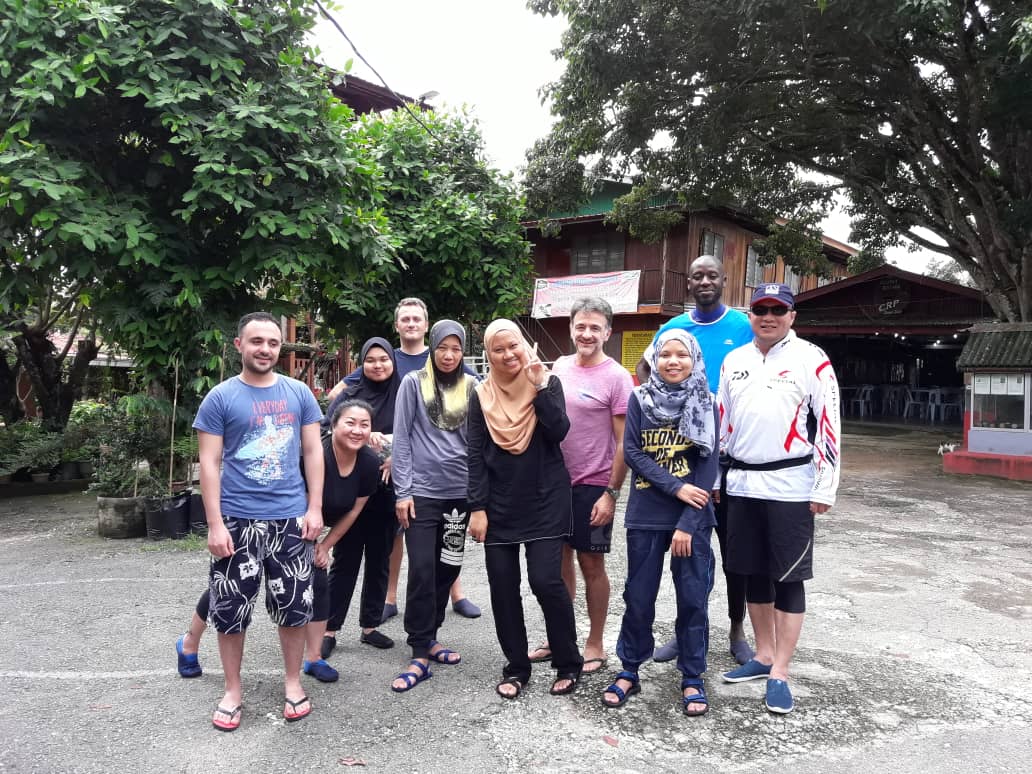 We selected the Jeram Besu location where we could jump into the river. Okay… with lifejackets and helmets and a proper training on how to save oneself in case of the small boat turning upside down.
Ups and downs in the fast flowing water made us do our best to keep the small boat sailing (of course, with the help of our wonderful guides).
Movements did not prevent us from contemplating the beautiful and wild tropical scenery that you only can taste in very few areas in the world. We could see tropical fruits trees like "Rambutan" and "Durian"
During this visit we had some much fun with "Max". Oh wait who is "Max"? More on that later…
Overnight, we played Poker where we discovered the hidden capabilities of some team members. Won't say no more….
A visit to "Orang Asli"
After a breakfast in a village restaurant with some Nasi Lemak and Roti Canai, we headed to the Orang Asli village.
According to Wikipedia, Orang Asli (lit. "original people", "natural people" or "aboriginal people" in Malay) are the indigenous people and the oldest inhabitants of Peninsular Malaysia. Officially, there are 18 Orang Asli tribes, categorised under three main groups according to their different languages and customs:
Semang (or Negrito), generally confined to the northern portion of the peninsula.
Senoi, residing in the central region.
Proto-Malay (or Aboriginal Malay), in the southern region.
Visit of Elephant Sanctuary at Kuala Gandah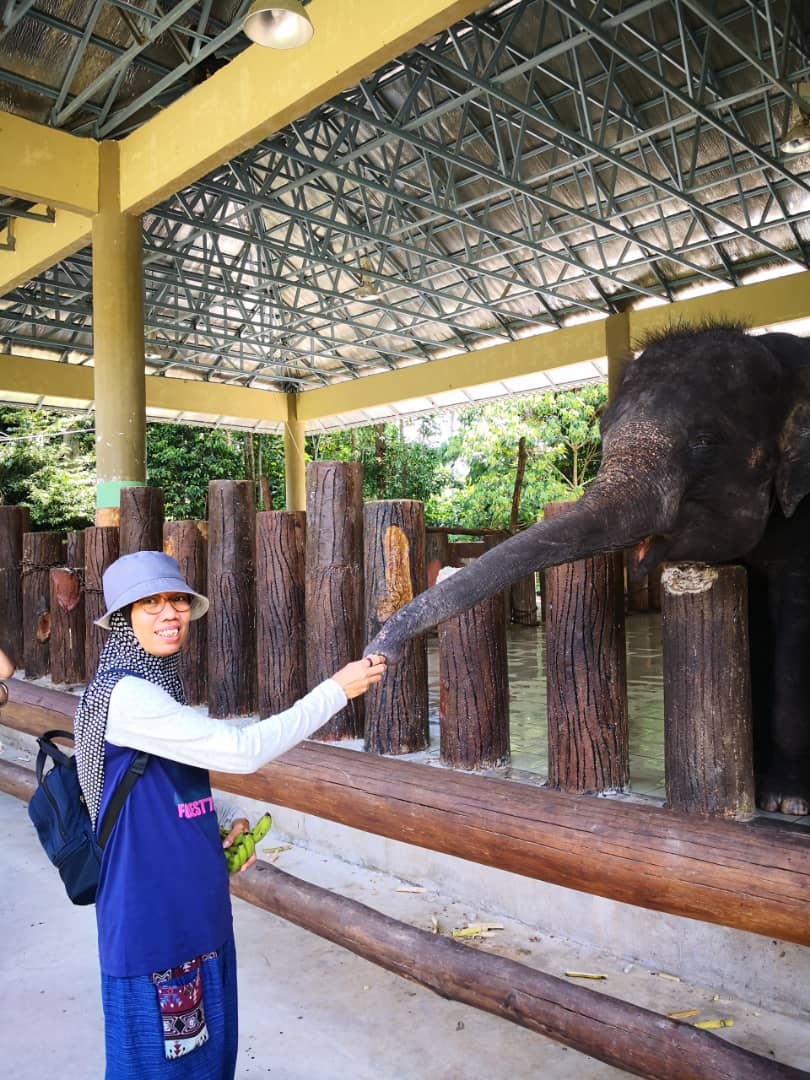 This is not an Elephant Circus!
We learn how elephants had been saved from the danger of people who took their living space because of some industrial business needs and are brought to this sanctuary to be taken care of.
Before the visit, a moving video had been projected for visitors to understand better the purpose of the center.
After watching the movie, we visited the enormous and heavy animals, in fact they are so cute! And they eat so fast!
We saw big, older and small little babies. Some of our team gave them some bananas, and they swallow with an amazing celerity.
It was so lovely to see them take (or got helped take) a bath in the lake.
So much laugh and fruitful experiences shared with the team. We are looking forward to the next team trip!
Stay tune…
MY Evolution Team.